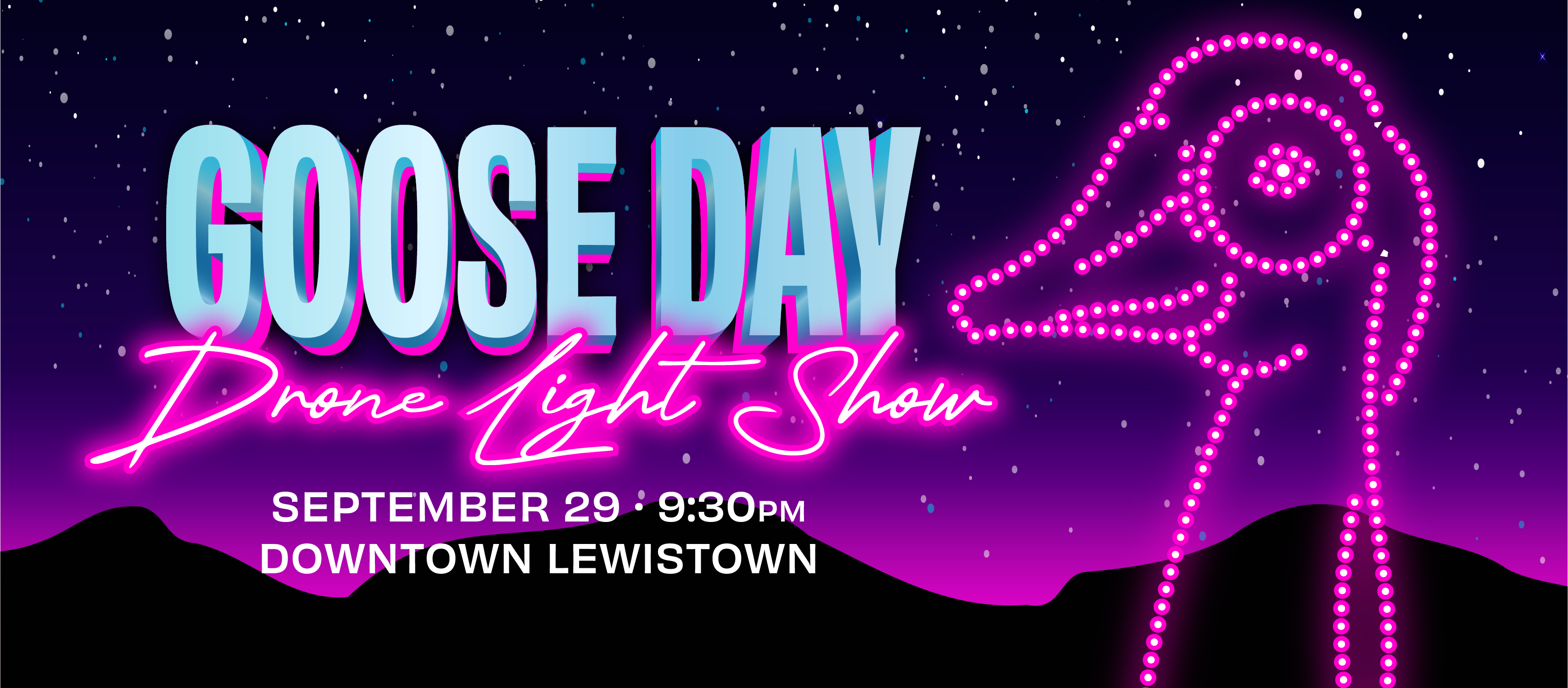 Keep your eyes glued to the sky on Goose Day night
The customized drone show will feature 200 illuminated, synchronized, and choreographed drones that fly into aerial formations including many custom Goose Day designs. Firefly Drone Shows, licensed by the FAA and based in Michigan, will be traveling to the Juniata River Valley to put on a show that will illuminate the audience's imagination and take Goose Day to new heights. 
The show will start at 9:30 p.m. in downtown Lewistown. The drones will be flying 400 feet up into the sky from the field near the corner of Green Avenue and Kishacoquillas Street. Viewing areas include Lewistown Rec Park, Mifflin County Middle School, and downtown Lewistown parking lots.