The Mission of the Juniata River Valley Visitors Bureau is to attain Economic Growth through tourism promotion and development with the focus on heritage and natural resources while preserving the quality of life for residents and continuously improving the quality of experience for visitors in a coordinated manner as a single region with links to adjoining regions.
We are also here to support the hospitality industry in Mifflin and Juniata Counties. Home Vacation Rental locations are a part of that industry and we are sharing the following information so that you know what the rules and regulations of owning a lodging establishment. If you have any questions or would just like to talk about the possibilities, please contact our office at 717-248-6713, vbinfo@juniatarivervalley.org .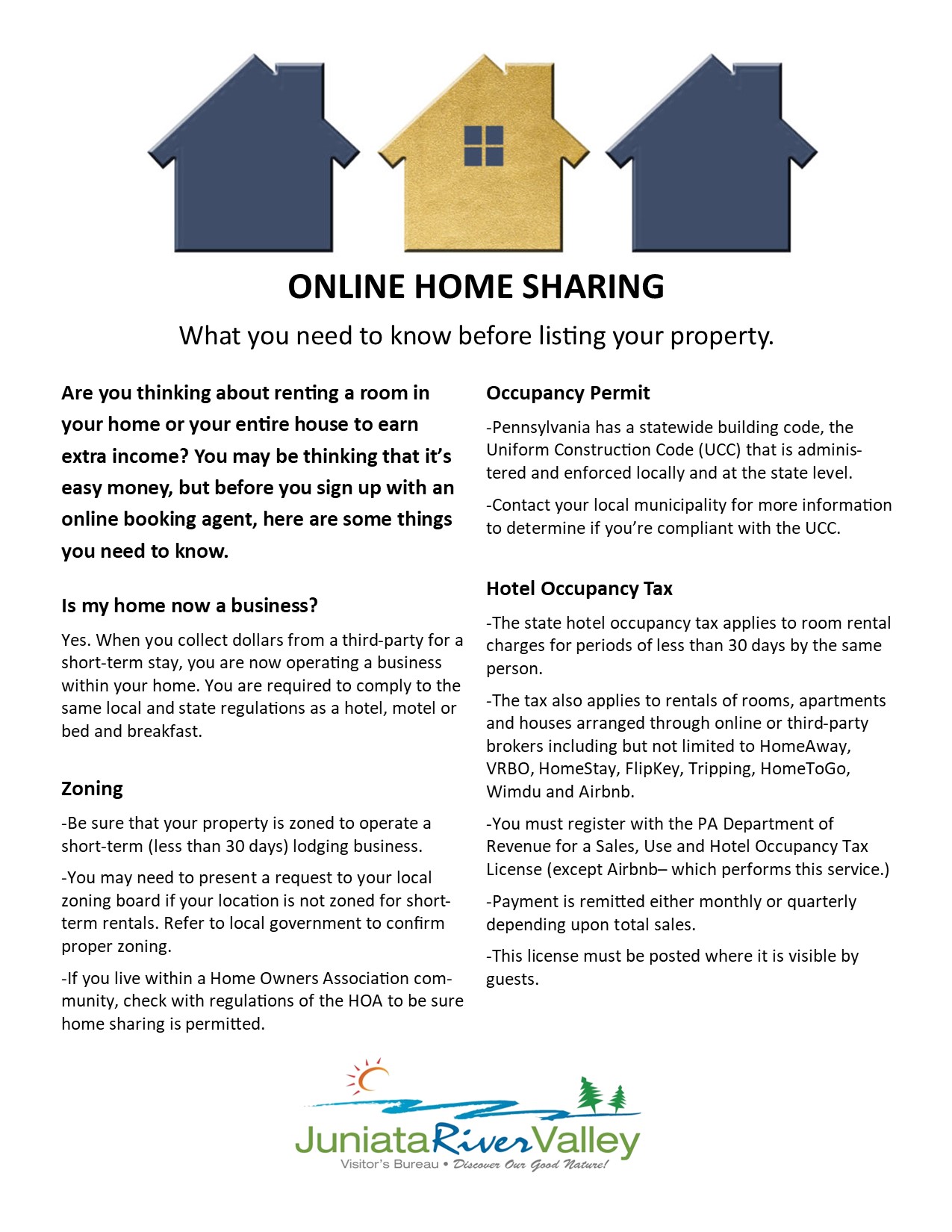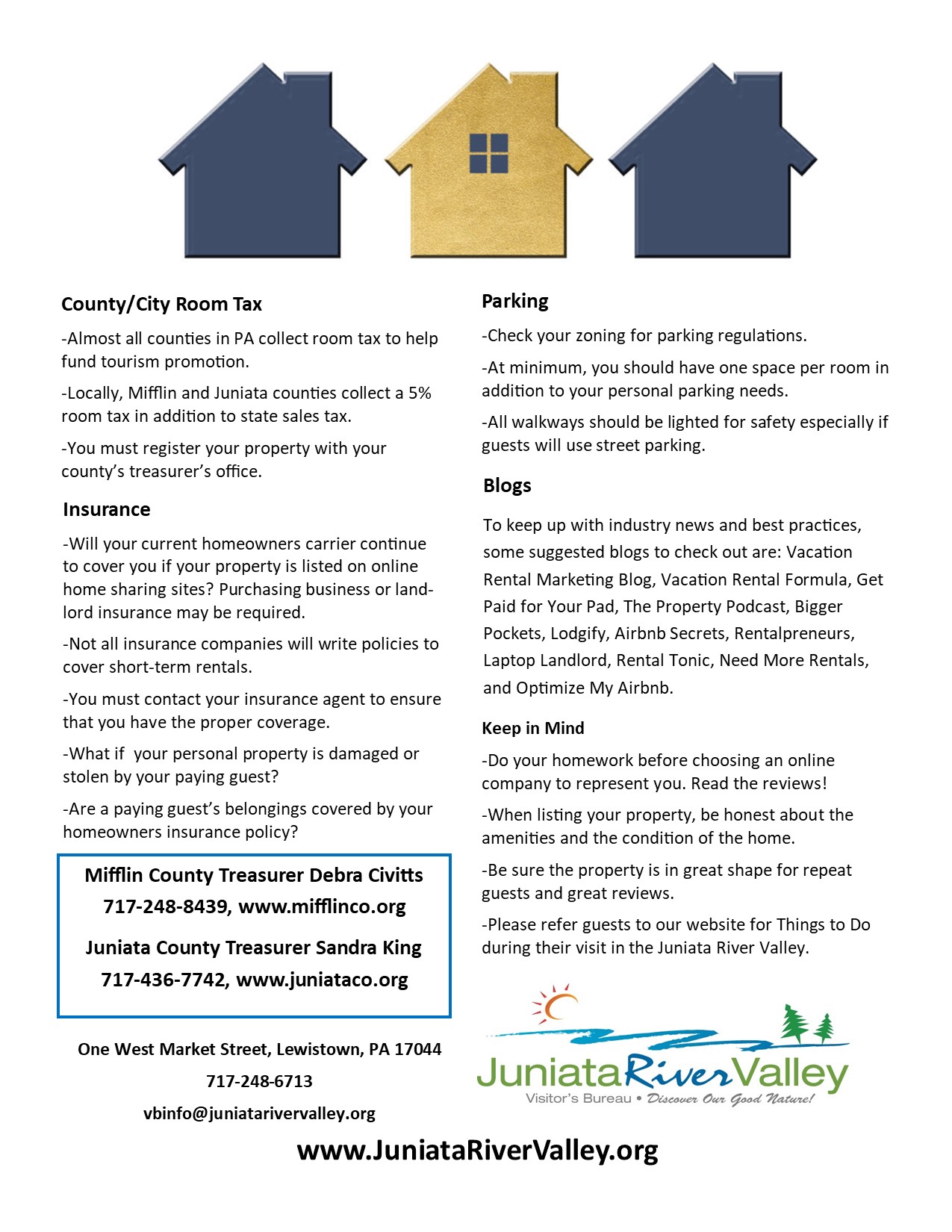 Board of Directors
If you would like to contact a board member, please call our office at (717) 248-6713 or Fax (717) 248-6714.
Cathy Collins
Retired- Super 8 and Quality Inn & Suites
Katy Flood
Hungry Run Wine Bar & Bistro
John Pannizzo
Downtown OIP
Vicki Hamilton
Visit Big Valley
Kevin Kodish
Mifflin County Commissioners
Rhonda Kelley
Juniata River Valley Chamber of Commerce
Lori Comp
Senator Judy Ward representative
Jim Treaster
Yoder's Tees & More
Alice Gray
Juniata County Commissioners
George Hazard
Juniata Valley Winery
Jane Cannon Mort
Retired – The Lewistown Sentinel
Executive Director
Jenny Barron Landis